Imagine yourself in the paradise of nature. Where clouds are hovering around, birds are chirping their own melodies, the river tunnels through the lofty mountain peaks. Tirthan Valley is a hidden gem nestled in the Great Himalayan National Park in Himachal Pradesh, India, where nature is always in full bloom. It is a paradise for nature enthusiasts, adventure enthusiasts, and anyone seeking a break from the chaos of city life. While the valley is famous for its stunning landscapes, gushing rivers, and dense forests, there are several unique activities that visitors can indulge in to make their trip even more memorable. In this blog, we will take you through 9 unique activities to try in Tirthan Valley.
1. Trout Fishing
Tirthan Valley is known for its pristine rivers and streams, which are home to several species of trout. Trout fishing is a popular activity in the valley, and several fishing camps and lodges offer guided tours for visitors. Trout fishing is a peaceful and meditative activity, and catching your own dinner can be a rewarding experience.
2. Home-stay Experience
    Tirthan Valley is home to several remote villages, and a unique way to experience the local culture is by staying in a homestay. The homestays in Tirthan Valley offer a glimpse into the simple and traditional way of life of the villagers. Visitors can learn about the local customs and traditions, taste local cuisine, and experience the warmth and hospitality of the locals. This offers you a very immersive experience and a very strong cultural exchange happens when you share stories about each others' lives over a warm and fulfilling dinner.
3. Organic Farming Experience
     Organic farming is a way of life in Tirthan Valley, and several farms offer visitors the opportunity to learn about the sustainable farming practices and even participate in farming activities. Visitors can learn about the different crops and vegetables grown in the valley and how they are harvested and processed. In spring time, the valley is full of plum trees and apricot trees, and in July-August, one can walk through the several apple orchards in the valley. It is altogether a fulfilling experience.
4. Nature Walks and Birdwatching
    Tirthan Valley is home to an abundance of flora and fauna, and one of the best ways to experience it is by taking a nature walk or a birdwatching tour. Visitors can explore the forests, meadows, and streams and spot several species of birds, including Himalayan Monal, Koklass Pheasant, and Western Tragopan, which makes the destination a heaven for bird watching.
5. Meditation and Yoga Retreats
    The serene and peaceful surroundings of Tirthan Valley make it an ideal destination for meditation and yoga retreats. Visitors can immerse themselves in the tranquillity of the valley and rejuvenate their mind, body, and soul. The perfect blend of nature and comfort puts you in a position to focus more on your meditations. The valley is not just a destination for adventure and nature lovers but also for those seeking spirituality and a deeper connection with the divine. Read this to discover Tirthan's culture and spirituality.
6. Trekking
    Tirthan Valley is a heaven for people who love trekking and mountain hiking. There are several treks in the valley ranging from a 2 hour hike to a 7 day long trek. Some of the popular hikes are Chhoie Waterfall, Chaini Kothi trek, Hippo Point, Great Himalayan National Park trek.
7. Mountain Driving
    If you love driving around in the mountains, there are a plethora of options for short picnic points in Tirthan Valley if you set Tirthan Valley as your base. The several uphill drives offer you stunning views of the valley from different perspectives which leave you enchanted at the sight! Flachan Valley and the drive to Sharchi are the most beautiful drives of all.
8. Night Sky Gazing
    The clear skies of Tirthan Valley make it an ideal destination for stargazing and night sky watching. The Milky Way Galaxy is visible on clear nights, making it a breathtaking experience.
9. Wildlife Photography
    Tirthan Valley is home to several species of rare and endangered wildlife, including the Himalayan Brown Bear, Snow Leopard, and Musk Deer. Wildlife photography is a popular activity in the valley. Visitors can capture stunning images of the wildlife and the scenic landscapes.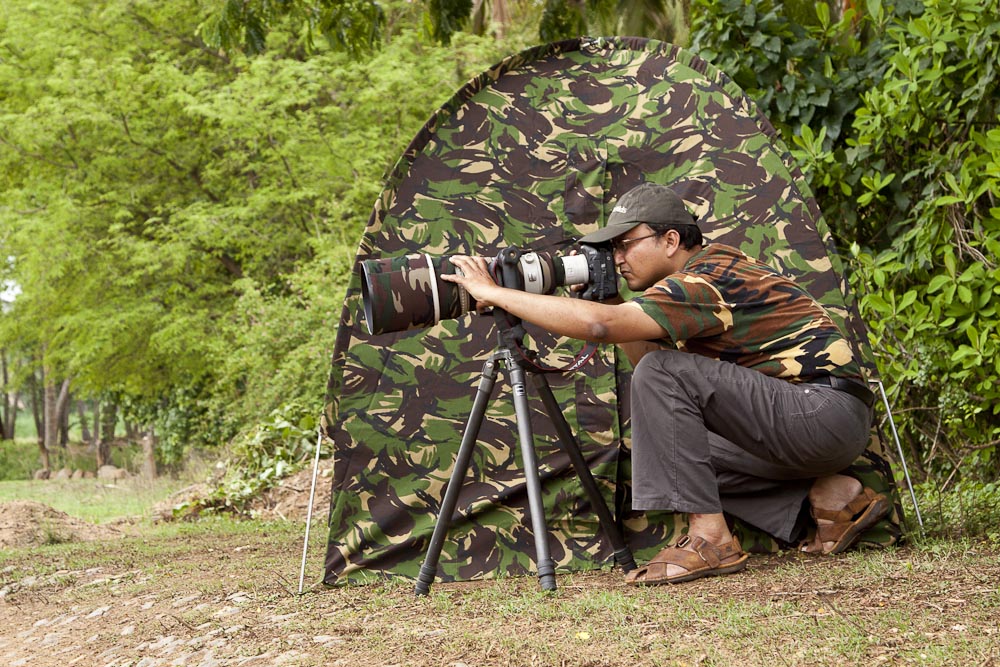 Where to stay in Tirthan Valley?
Looking for where to stay in Tirthan Valley? Divine Tirthan is your place.
Overlooking the tranquil Tirthan River and majestic mountain peaks of Tirthan Valley, DivineTirthan is your home away from home. With the enchanting views all around, travelers may choose among different categories of rooms . The rooms are picturesque, aesthetic, rustic and give you the warm feeling in the cold weather. You may choose to sip chai while listening to old hindi songs, read a book, meditate or pamper yourself in your own way. Our in-house restaurant serves you with delicious home cooked food. This part of the property observes the exchange of wonderful stories among travelers which enhances your experience and you take wonderful and joyful memories back home.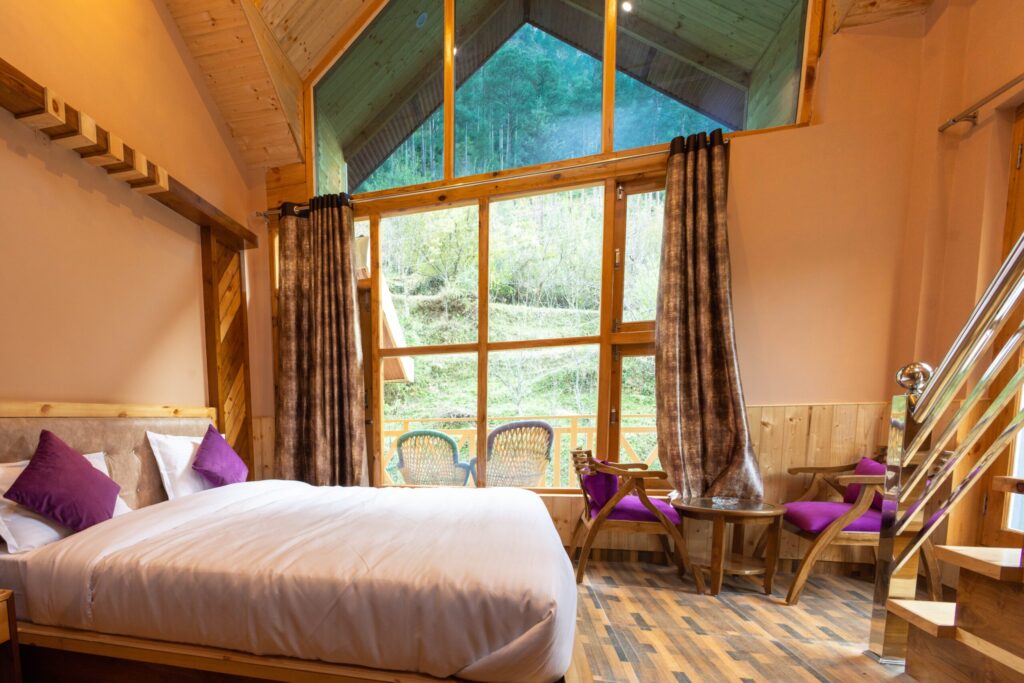 Best time to visit Tirthan Valley?
Tirthan Valley is an year round destination as it flaunts different shades of nature every month. Though the best time to visit Tirthan Valley is from March to June and from September to November. During these months, the weather is pleasant, and the valley is at its most beautiful with lush greenery, blooming flowers, and clear blue skies. The temperature during the daytime ranges from 15°C to 25°C, and the evenings can get chilly, with temperatures dropping to around 10°C. The winter season from December to February is also a good time to visit for those who enjoy snowfall and winter sports. However, the temperatures during the winter months can drop to sub-zero levels, making it a challenging time for some visitors.
Conclusion
If you are thinking to beat the heat and visit a different destinaton this year, Tirthan Valley is the best as it has something for everyone. It is the paradise for trekkers, heaven for peace lovers and perfect for those who love driving around the mountains. Although there is a lot to do in and around Tirthan Valley, but we believe in the art of doing nothing and embracing the sense of freedom. The experience one can get in Tirthan Valley is liberating and makes you feel one with nature. What are you looking for? Plan a trip to Tirthan Valley soon and experience its Divine beauty.